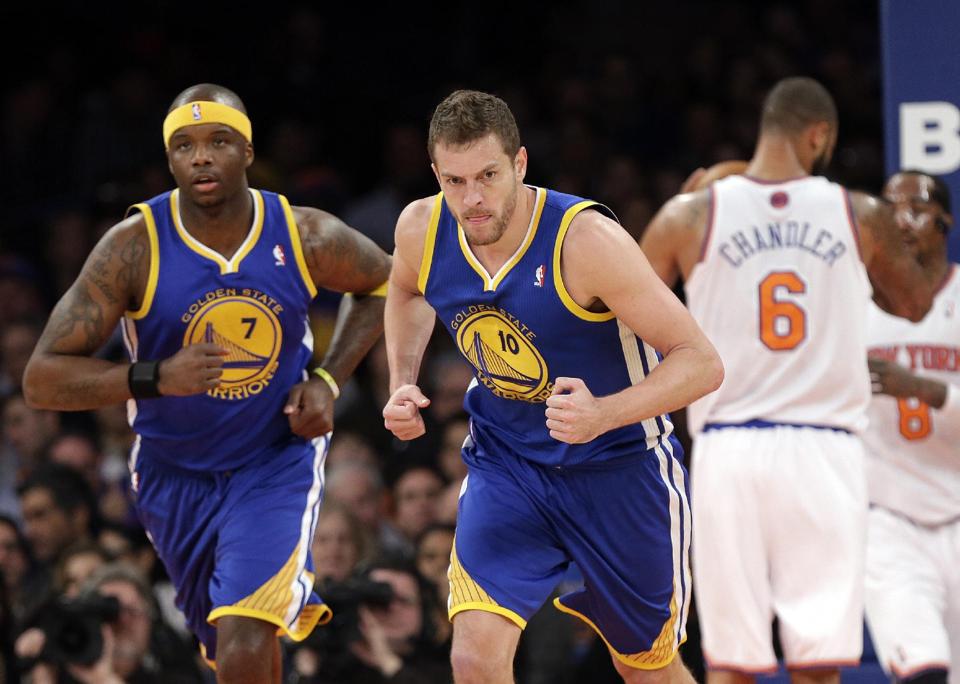 David Lee was one of three Knicks drafted by Isiah Thomas and the New York in the first round of the 2005 NBA draft along with Nate Robinson and Channing Fyre. Lee was taken with the final pick of the first round. From his first season when he played under head coach Larry Brown in his only season as Knicks head coach with a very talented cast of teammates like Stephon Marbury, Eddy Curry, Nate the Great, Jamal Crawford, Trevor Ariza, and Steve Francis D. Lee impressed and was always a fan favorite.
There was the night in his second season when Lee went a perfect 14-14 scoring 30 points in the rookie -sophmore game during NBA all-star weekend in his second season as a Knick and in his 5th and final season in New York in 2009-2010 Lee made his first all-star team before making it again last season as a member of the Golden State Warriors who the Knicks let him walk away too in the summer of 2010. Before Friday night's game against his former team on Friday night in the Big Apple Lee spoke about his time with the Knicks during the Isiah Thomas years when times were not good on the court, Lee compares the losing situation that it was during his years at the Garden in relation to what is going on this season for these current group of Knicks.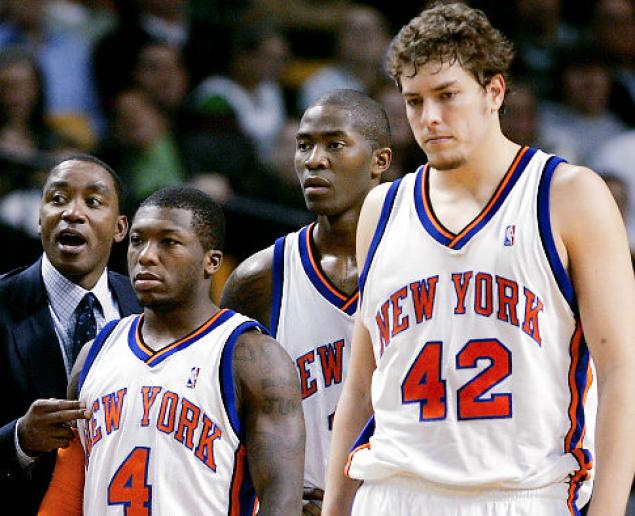 He also speaks on the way he left the Knicks and whether he harbors any ill will towards the organization, the fine line between winning and losing in the NBA, how difficult it was to not play in the Knicks-Warriors game at the Garden last season, what it's like playing in New York with losing and negativity, and what the familiar faces in the building said to him in his return.