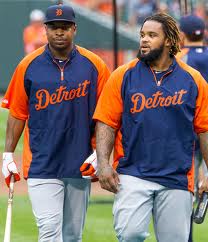 The 2013 season was not the best for New York Yankees shortstop Derek Jeter. He only played 17 games and it was all because of what happened to him on the night of October 13th 2012. It was a Saturday night. The previous night the Yankees finished off the Baltimore Orioles in the 5th and deciding game of the American League Championship division series. Game one was Saturday night against the Detroit Tigers. It was a game that saw the Yankees trail Detroit 4-0 in the bottom of the 9th inning when they then suddenly got a two run homerun from Ichiro Suzuki and then another two run homerun from Raul Ibanez in the inning which sent the game into extra innings.
With the score still tied at 4 apiece in the top of the 12th inning Detroit unlocked the tie with an R.B.I. double which scored Miguel Cabrera. A few pitches later Derek Jeter injured himself trying to field a ground ball going to his left at shortstop. Jeter crumbled to the ground and had to be carried off the field into the clubhouse.
Detroit ended up winning the game 6-4 taking a 1-0 series lead. The fall out can be heard in this report from both locker rooms.